If your business has employees, most states require you to carry workers' compensation insurance. But whom you have to cover and how you buy this insurance will depend on where you work.
Here are the workers' compensation insurance requirements by state, plus information on different types of coverage and common exceptions states may offer.
Workers' comp requirements by state
Everything you need to know about workers' comp: 
Types of workers' compensation insurance in states
Options for getting workers' compensation insurance will depend on your state.
If you do business in North Dakota, Ohio, Washington or Wyoming, you'll need to purchase insurance coverage from monopolistic funds administered by those state governments. Private workers' compensation insurance is not available. Puerto Rico and the U.S. Virgin Islands have monopolistic state funds, too.
The other states offer some combination of the following:
Private insurance companies
Self-insurance
Self-insured businesses commit to paying for workers' compensation benefits out of pocket instead of purchasing insurance policies. Usually, states only allow very large companies with extensive resources to self-insure, since smaller companies might not be able to cover the costs of workers' comp benefits themselves.
Many states allow companies in similar industries, such as the construction industry, to create group self-insurance pools. These companies share the costs of claims administration and excess insurance coverage.
Assigned risk pools
An assigned risk pool or assigned risk plan is a workers' compensation insurance program that will sell coverage to businesses that are denied by private insurance companies. Assigned risk pools or plans are available in every state except the four monopolistic fund states (North Dakota, Ohio, Washington and Wyoming) and are often administered by the National Council on Compensation Insurance.
What's the best fit for your business?
Answer a few questions and we'll match you with an insurance partner who can help you secure quotes.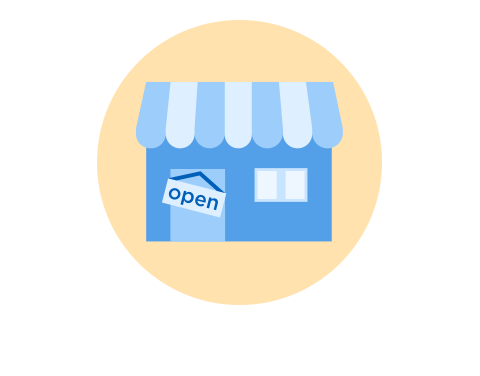 Common workers' comp exemptions states offer
Many states exempt the following categories of employees from workers' compensation requirements:
Farmworkers. Many states don't require workers' comp coverage for agricultural workers at all. Some only require it if payroll exceeds a certain threshold or the farm has a certain number of employees.

Domestic workers employed in private homes, like house cleaners and nannies. Some states require workers' comp coverage if these employees work more than a certain number of hours per week.

Real estate agents, if all their compensation is commission-based.

Federal employees, who are covered under the Federal Employees' Compensation Act.

Railroad workers, who are protected by the Federal Employers Liability Act.
If you are a business owner, corporate officer, member of an LLC or hold another leadership position in your business, research your state's workers' compensation requirements closely. You may have to purchase coverage for yourself unless you request an exemption in writing. These rules may extend to your spouse or immediate family members who work in the business, too.