BiBERK is a business insurance company that focuses on a simple online experience. Business owners can get quotes, buy policies, file claims and download a certificate of insurance online, though agents are available to help as well.
BiBERK is a division of Berkshire Hathaway and may be a good fit for entrepreneurs who want to purchase coverage online from a long-standing company and have straightforward business insurance needs.
But if your business requires specialized coverage, such as inland marine insurance or directors and officers insurance, biBERK may not have policies for you. Further, biBERK may not be your best bet if you want to purchase multiple types of business insurance from the same company, since only biBERK's professional liability insurance is available in all 50 states. The availability of other policies varies.
biBERK business insurance: Pros and cons
| | |
| --- | --- |
| Can get a quote and purchase insurance online. | Not all types of insurance are available in all 50 states. |
| Can download a copy of your certificate of insurance anytime. | Many specialized types of coverage are not available. |
| | |
How to get business insurance from biBERK
BiBERK sells business insurance online. On its website, biBERK prompts you to enter some basic information about your business, including your industry and number of employees. BiBERK uses that information to recommend certain types of coverage.
Next, you can choose one type of coverage and biBERK will ask questions specific to your industry. For instance, if you own an accounting firm and are shopping for errors and omissions insurance, biBERK might ask whether you provide investment advice or tax services to help customize your coverage.
After you enter your personal contact information, biBERK will show you a quote. You can then elect to buy the policy.
If you later need a certificate of insurance to show a landlord or client, you can download one from biBERK's website. However, if you want to add an additional insured to your policy, you'll need to call biBERK and ask it to do so.
BiBERK says its online approach allows it to offer cheap business insurance compared to other providers. But NerdWallet recommends getting quotes from multiple business insurance companies so you can compare costs.
What's the best fit for your business?
Answer a few questions and we'll match you with an insurance partner who can help you secure quotes.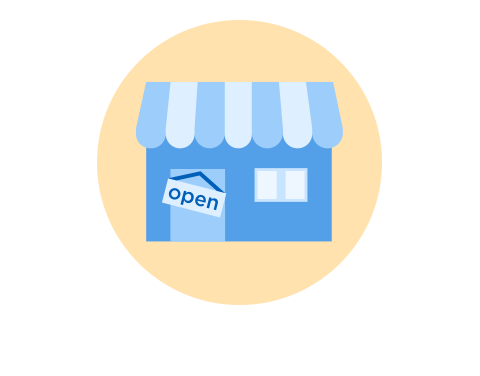 biBERK business insurance: Types of coverage
BiBERK sells the following policies:
biBERK business owner's policy
Customers can add a number of endorsements to a BOP for additional protection, including:
Employment-related practices liability insurance, which protects your company against claims like wrongful termination or discrimination.
The company says its BOPs start at around $500 per year and most customers spend less than $2,000 per year on premiums.
BiBERK business owner's policies are available in 29 states, including California, Illinois, New York, Pennsylvania and Texas.
biBERK workers' compensation insurance
If you have employees, you're required in almost every state to carry workers' compensation insurance. You can purchase workers' comp online from biBERK and file claims online.
BiBERK does not offer workers' comp insurance in North Dakota, Ohio, Washington or Wyoming. Neither does any other insurer, however: All four states have monopolistic state funds, which means employers have to buy workers' comp from the state or prove that they're self-insured.
biBERK professional liability insurance
BiBERK offers professional liability insurance in all 50 states, with policies starting at around $300 per year. Policyholders can add cyber insurance coverage as an add-on.
Its policy covers the costs of a legal defense if you're sued, and on top of that — biBERK will provide an attorney. It also covers punitive damages up to the policy limit.
Other insurance available from biBERK
In addition to the coverages above, biBERK sells umbrella insurance, which gives businesses extra liability protection. It's only available in about half the country.
BiBERK also offers commercial auto insurance in 12 states as of this writing.
Should you choose biBERK for business insurance?
BiBERK can be a good fit for your company if:
You want to shop online. Most commercial insurance providers still don't allow you to buy a policy online. With biBERK, you can get a quote, buy a policy and file claims online. Agents are available if you want personalized help.

Your coverage needs are simple. BiBERK allows you to purchase the most common types of business insurance very quickly, but it doesn't offer many specialized coverages.

You want to work with an established brand. Many companies focused on selling business insurance online are less than a decade old. And while biBERK was founded in 2015, Berkshire Hathaway has been providing insurance through subsidiaries like Geico for decades.
That said, biBERK's coverage is limited in several key ways. BiBERK isn't available in all states, and its commercial auto insurance isn't even available in most states. Depending on where you live, another insurer may be better positioned to meet your needs.
Alternatives to biBERK business insurance
Berkshire Hathaway is connected to several different insurers. Depending on your business's needs, these biBERK alternatives from Berkshire Hathaway may make sense:
If you want commercial auto insurance: Geico specializes in commercial auto insurance, covering a variety of vehicles and allowing policyholders to access IDs and proof of insurance online. Geico also sells other types of business insurance through third parties.

If you want the simplest policy possible: Three insurance combines several types of business insurance coverage into one three-page policy, which it sells directly to business owners.

If you want a traditional shopping experience: Guard Insurance sells business insurance policies through independent agents. You can provide Guard with some basic information about your business and its agents can help you compare quotes.
For an option outside the Berkshire Hathaway family, consider Next Insurance. Like biBERK, Next allows users to purchase policies online and download a certificate of insurance, but it offers a slightly larger range of coverages.