With more than a million residents, the metropolitan city of Calgary has much to offer its visitors. From an annual rodeo to a world-class zoo, you'll find plenty of ways to spend your time when you're in town.
If you are planning a trip to Calgary, likely the first question you will be looking to answer is where should you stay? Better yet, is it possible to redeem hotel points for your stay? Let's take a look at the best Calgary hotels and how to book them with points.
High-value hotels in Calgary to book with points
As a large city, Calgary is home to a wide variety of hotels from all the major chains. You can find properties ranging from low-cost budget stays all the way up to ultra-luxurious hotel options. The best part? Many of them are available with points.
Budget stays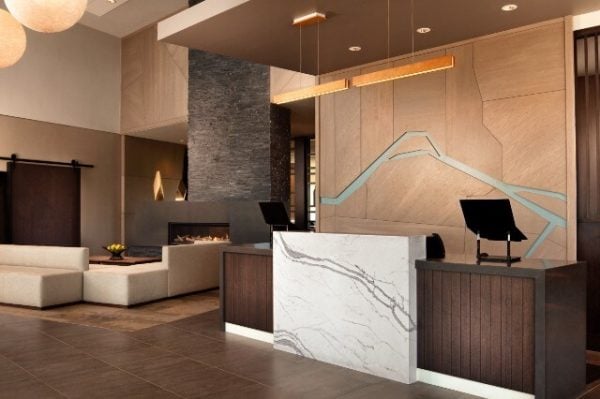 Are you looking for the absolute cheapest option? The Hyatt Place Calgary Airport is your best bet — as a Category 1 hotel, you'll find rooms going for 3,500 during off-peak times, 5,000 during standard times and 7,500 points per night during peak periods.
Although this hotel isn't in the city center, it can be a good choice for those looking to stick near the airport, and regular bus routes offer service that can get you to the heart of downtown. It also provides free breakfast to all members regardless of elite status and is pet-friendly.
When we, checked a single night here in March will cost you $144 CAD, which is roughly $113 USD. This same night can be booked for 3,500 points, meaning you're redeeming your Hyatt points at a value of 3.2 cents each, well above NerdWallet's valuation of 1.9 cents each.
Keep in mind that you can also opt to transfer your Chase Ultimate Rewards® points over to Hyatt at a 1:1 ratio, which makes earning enough points for this redemption very easy.
Mid-tier hotel stays
There are quite a few Marriott properties in Calgary, but the Sheraton Suites makes the list due to its all-suite nature; you'll be able to book a one-bedroom suite here as a standard room.
The Sheraton is a Category 5 hotel, which means you'll pay 30,000 Marriott Bonvoy points per night for off-peak dates, 35,000 for standard dates and 40,000 for peak dates.
Nerdy tip: Marriott currently operates a semi-dynamic award chart but keep in mind that this option will be eliminated in March 2022 as Marriott moves to dynamic pricing.
You'll find your best redemptions in high-cash situations. For example, when we checked, you could book a night in early July for $526 CAD, or about $416 USD. This same night can be booked for 40,000 Marriott Bovoy points giving you a value of 1.0 cent per point, which is well above NerdWallet's valuation of 0.7 cent each.
Marriott partners with both American Express Membership Rewards and Chase Ultimate Rewards®. American Express Membership Rewards transfer at a 2:3 ratio, while Chase Ultimate Rewards® points transfer at a 1:1 ratio. Be wary of this option, however, as both of these transferable points currencies are worth far more than Marriott Bonvoy points and this may not prove a good value for your redemption.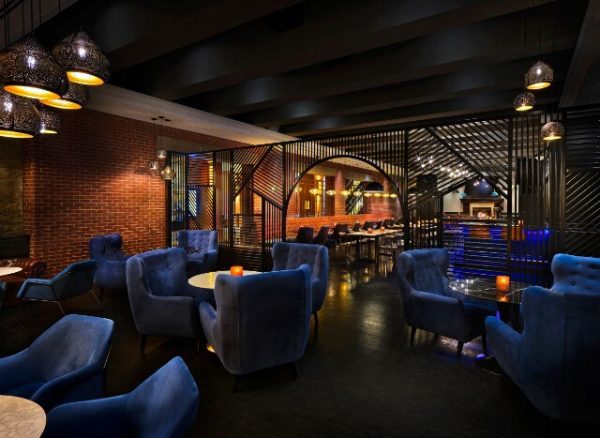 The second Hyatt on our list, and the only other Hyatt property in Calgary, the Hyatt Regency offers good value for your points in addition to an excellent location.
As a Category 3 hotel, you'll pay 9,000 for off-peak, 12,000 for standard and 15,000 points per night for peak dates. The semi-fixed award chart that Hyatt uses has some funky dates, including the ability to redeem points on a weekend during the summer at an off-peak rate:
An off-peak night here can be booked for $223 CAD, or about $176 USD, which means you'll be redeeming your points here at a rate of 2.0 cents each. This is just above NerdWallet's 1.9 cents valuation, which makes this a pretty decent deal.
Keep in mind that you also have the ability to redeem your points for upgraded rooms such as those with club access or suites, but you'll have to pay correspondingly more points to do so.
Luxury stays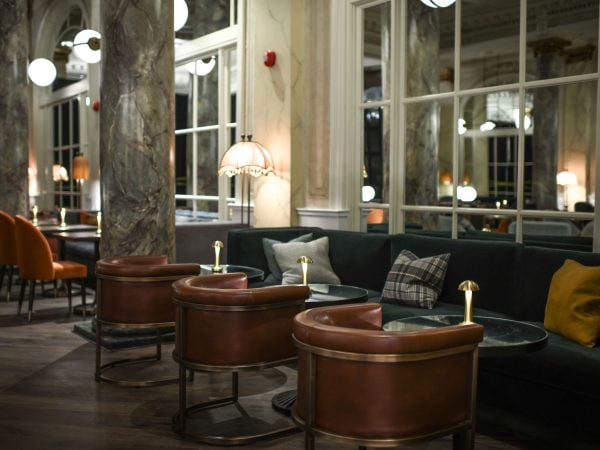 Known for luxury, Fairmont hotels are popular in Canada, with 21 locations. The Fairmont Palliser is no exception; as a centrally located hotel with high-end finishings, you won't find much better in Calgary.
Accor Live Limitless is an interesting program because point redemptions are tied directly to room rates. Redeeming 2,000 ALL points will knock about $45 off your bill, but be aware that you must make redemptions in multiples of 2,000. This can mean you'll end up paying a few dollars out of pocket when it comes time to book.
A one-night stay here in early March will cost $195.45.
This means you'll need 8,000 ALL points to cover $179 of your stay. You'll be out of pocket about $13, but it's worth it.
Don't have enough ALL points? Keep in mind that Capital One miles transfers over to ALL at a 2:1 ratio. At this rate, you'll need to transfer 16,000 Capital One miles to book this hotel — which means you'll be landing the most luxurious property in Calgary for 16,000 points and a couple of bucks per night. Not bad!
If you want to stay in Calgary on points
Calgary has a lot of variety when it comes to redemption options for hotels. This includes locations for all major hotel chains, including Marriott, Hyatt, Hilton, IHG and even Accor. Because of this, no matter what you're looking for, there's a way to redeem your points for great value during your Calgary vacation.
How to maximize your rewards