The American Express Fine Hotels and Resorts program (also referred to as FHR) can tack on luxurious benefits and amenities for certain cardholders at specific hotel properties. Let's look closer at how the program works and what exciting amenities might await you.
How the AmEx Fine Hotels and Resorts program works
The FHR program rewards members who book through the program's own portal with special benefits during their stay.
To get access to this travel site, you must have one of three cards:
The portal's rates, while not always the cheapest, still pack a lot of value: Each stay includes free wireless internet, noon check-in when available and breakfast for two people. Beyond these premium perks, individual hotels can tack on additional benefits to use during the stay, typically valued to be at least $100. They're generally given as a food and beverage, spa or property credit.
Despite the increased rate, these special perks can sometimes outweigh the difference in price from booking directly with the hotel.
Even better, when making a reservation with the above credit cards through the portal, card members earn 5x Membership Rewards points per dollar spent on the room rate. Terms apply.
Awesome Fine Hotels and Resorts and their credits
These are some of the exciting amenities you can find at properties around the world when making a reservation through the FHR travel portal.
1. SLS Cancun, Mexico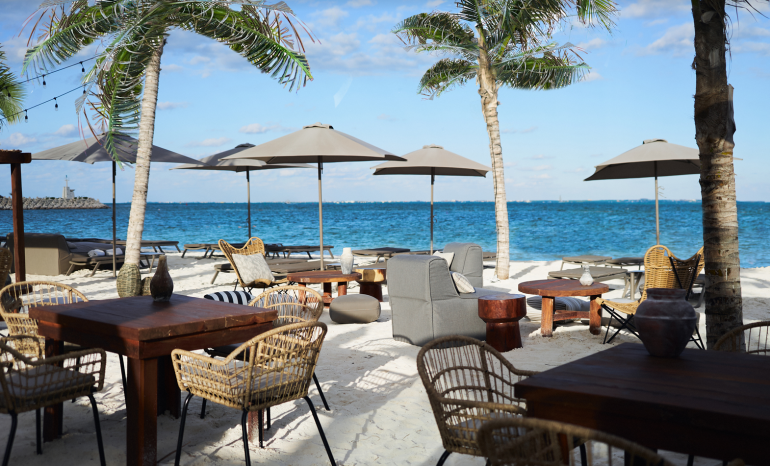 Nosh on tasty food and sip craft cocktails at the new Bungalow Bar & Grill at SLS Cancun. Located on the beach, this new venue is the perfect place to use the $150 property credit that comes with a FHR reservation here. The daybeds, fire pits and turquoise water views will keep you here all day.
2. The Cloister at Sea Island, Georgia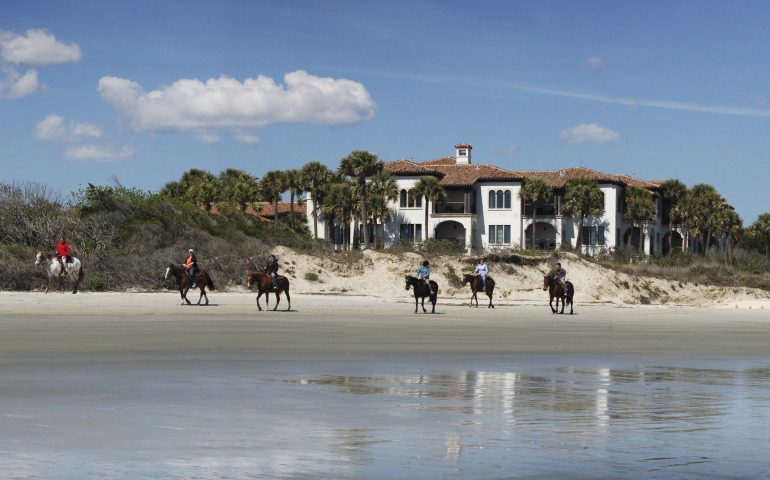 Horseback riding fans will enjoy the $100 experience credit at The Cloister at Sea Island. Budding athletes can also take riding lessons or use the credit for water sports, hunting or golf activities.
3. Park Hyatt Washington, D.C.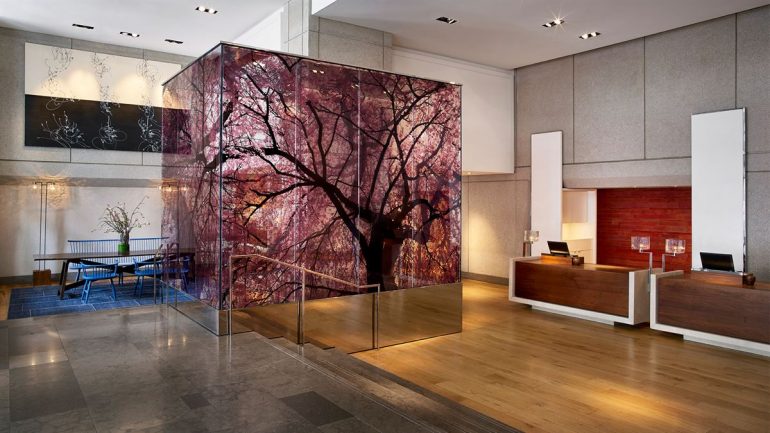 Foodies can dine on Michelin-starred cuisine at the Park Hyatt Washington, D.C. The open kitchen at Blue Duck Tavern is a local favorite, and a meal here can be paid for with the $100 experience credit that comes with booking a stay via the FHR program.
The credit is even eligible to spend on room service from the same restaurant if you prefer to dine in bed.
4. Four Seasons Hotel Ritz Lisbon, Portugal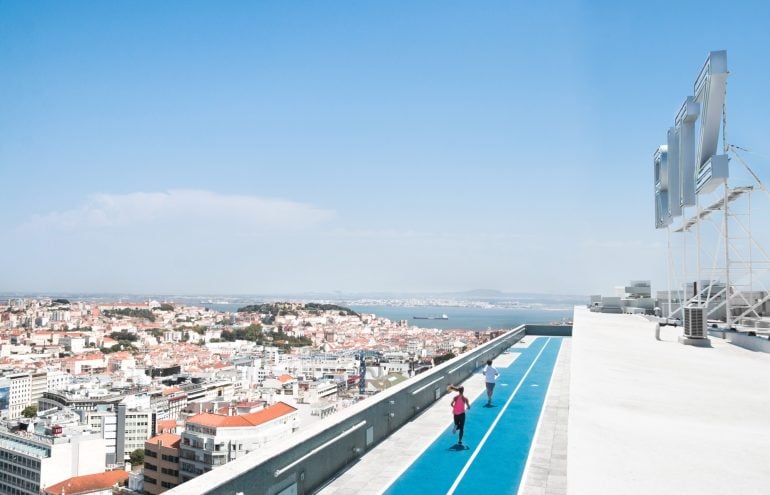 This Lisbon hotel is fresh from a renovation that overhauled its public areas and guest rooms. Two of its newest facilities are a garden terrace and outdoor pool. This space used to be an event terrace, but is now a beautiful swimming pool. FHR portal bookings provide $100 in credit to use at the Ritz Spa; the hotel's indoor pool and rooftop fitness center and panoramic jogging track are also part of the amenities.
5. Conrad Maldives Rangali Island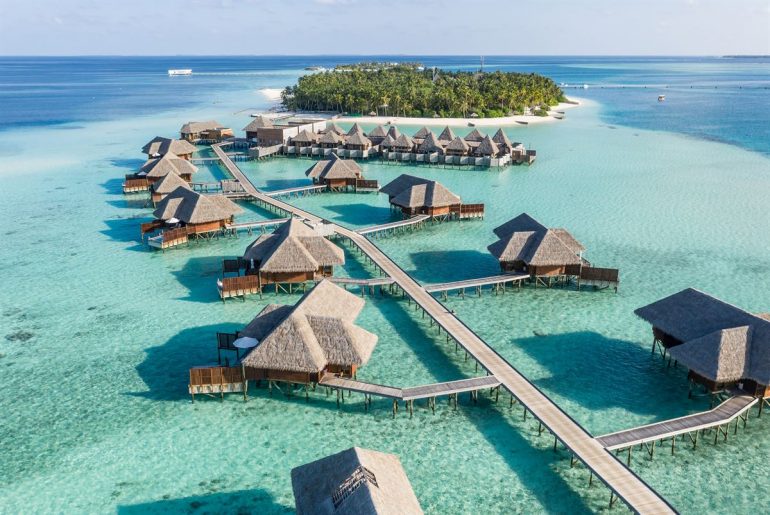 Famous for its underwater residence The Muraka, the Conrad Maldives Rangali Island has yet another beautiful underwater feature — the Ithaa Undersea Restaurant. It's the ideal place to put the $125 property credit to use as you watch sea life float by the live coral reef outside the panoramic, wraparound glass dome.
6. Four Seasons Hotel Doha, Qatar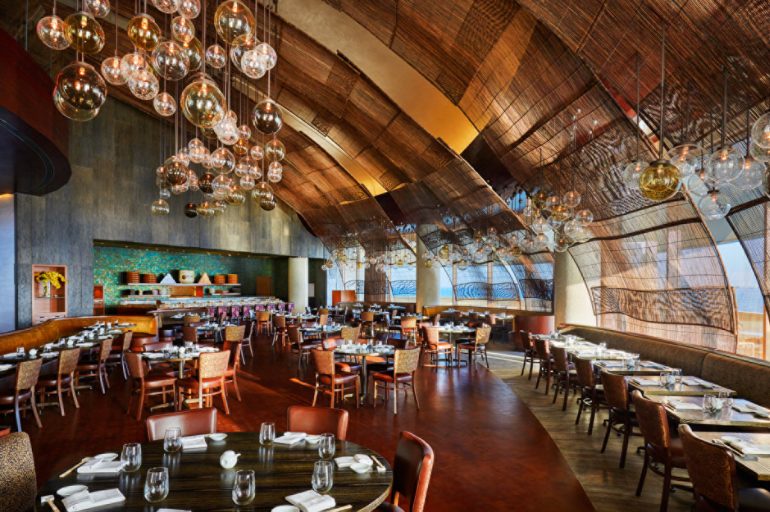 If you're in the Middle East, there's no shortage of amazing places to visit. The Four Seasons Hotel Doha is home to the famous outpost of Nobu, a seafront Japanese restaurant where you can use your $100 experience credit. Chef Nobuyuki Matsuhisa's renowned cuisine is a big draw.
7. Rosewood Bangkok
If you book a room at Rosewood Bangkok through the FHR travel portal, you'll be treated to the full array of affiliated benefits, such as breakfast and possible room upgrades. You'll also be offered a free 50-minute massage for two people in the room.
8. Thompson Dallas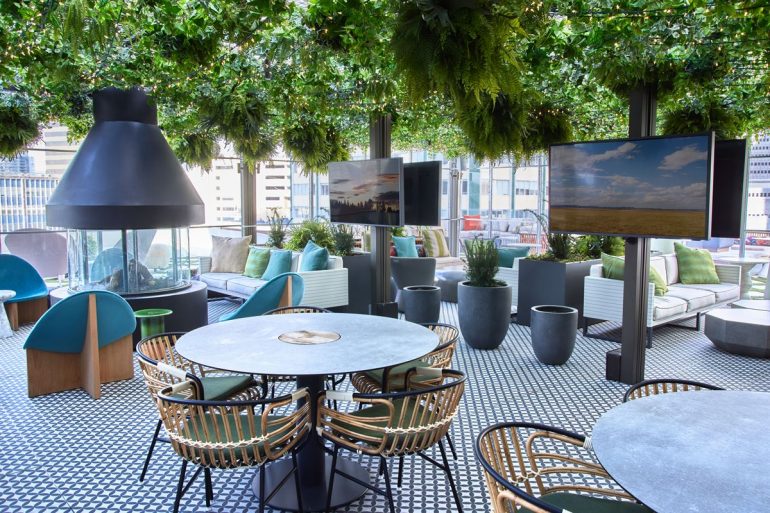 You can use the $125 property credit at one of the many dining venues at Thompson Dallas. A solid recommendation is the duo of rooftop restaurants: the Italian-focused Monarch on floor 49 and the seafood and sake eatery, Kessaku, on floor 50. From here, all of downtown Dallas' skyline and scenery unfold in front of you.
9. El Encanto, A Belmond Hotel, Santa Barbara, California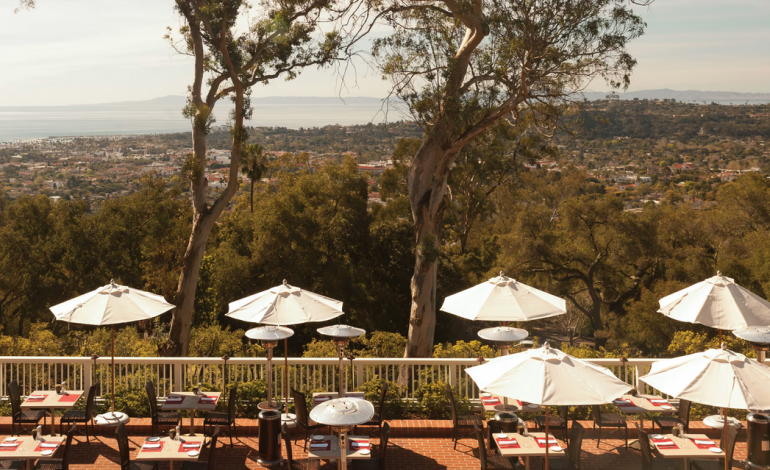 Perched on a hill above the city's famous coastline (often referred to as the American Riviera), this Spanish colonial-style resort offers incredible views. The $100 credit that comes with a booking via the American Express FHR portal can be used for a sunset dinner overlooking the Pacific coast.
10. Raffles Dubai, United Arab Emirates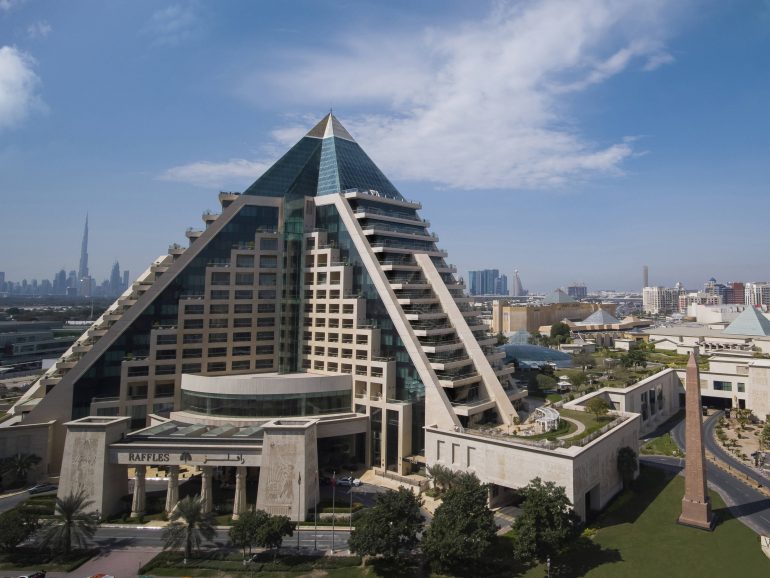 At Raffles Dubai, treat yourself to a caviar facial or a black diamond exfoliation treatment using part of the $100 property credit that comes with a stay booked through the FHR portal. These options could be among the most decadent ways to take advantage of the perks that come with the program.
Final thoughts on AmEx Fine Hotels and Resorts credits
Don't overlook the benefits that come with booking a hotel via the travel portal available to holders of these premium American Express cards. You can enjoy complimentary breakfast, early check-in where available, possible room upgrades and additional amenities exceeding $100 in value for on-site spas, restaurants and other facilities.
You can garner elite-status-like perks by booking stays within the American Express Fine Hotels and Resorts program, especially at independent hotels that don't belong to a loyalty program.